If you measure progress, you can improve it. But how exactly do you measure the growth of something as elusive as impact?
That's what AngelPoints, Andy Mercy's company, does well, which is why I invited him to do a Cause Capitalism interview.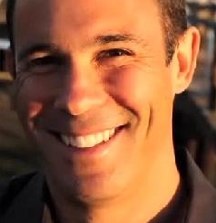 Andy founded AngelPoints after stumbling into a volunteer experience at work and being underwhelmed by the standard of Internet applications that attempted to manage community and employee programs. He saw a market need to help companies track their social responsibility initiatives and felt he had enough personal experience to fill it.
Andy has managed to build a platform that speaks to a company's needs, as well as to an individual's passion for engagement, contribution and development. AngelPoints has grown into an all-inclusive employee CSR and sustainability platform that helps employees and companies–like Toyota and JetBlue–track their impact in real-time, communicate (and compete!) across departments, donate, volunteer and collect rewards.
In our conversation, we talk about the impetus for AngelPoints, behavioral triggers and the role of storytelling. Click the player to listen or right-click and download the MP3.
Audio clip: Adobe Flash Player (version 9 or above) is required to play this audio clip. Download the latest version here. You also need to have JavaScript enabled in your browser.
Want to support Andy's work? You can thank him on Twitter like this.