I came to the whole idea of social impact and business after several frustrating experiences–working for a business lobbying organization that (not shockingly) ran against my values, becoming privy to the status quo inefficiencies of traditional international economic development and suffering alongside my nonprofit clients as they focused more on fundraising and philanthropic realpolitik than constituent services.
I happened on the idea that business can be a force for social change in January 2008 and launched this blog, Cause Capitalism, to catalogue my discoveries and channel my thoughts.  Today, two years, eight months and 227 posts later, I'm taking an apt moment to reflect on salient points I've learned along the way.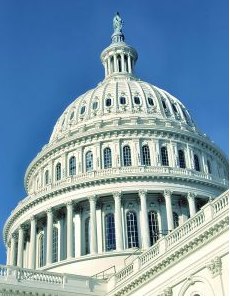 'Why apt?,' I'll ask rhetorically.  Because this week I'm leaving Buenos Aires where I've spent the past 1o months interviewing entrepreneurs and writing nearly daily on 'the whole idea of social impact and business.'  I'm moving to Washington, D.C. to work with Ashoka's Changemakers, and I'm darn thrilled about it.  I'll be working with companies and foundations to launch competitions that source entrepreneurial solutions to some of the world's social problems.
To be clear, the following list is not a eulogy.  I'll continue to develop Cause Capitalism as a resource for socially driven entrepreneurs and companies (with a new site coming soon).  Here are my top-five observations on a macro level (numbers 6 and 7 would be the importance of cross-sector collaboration and long-term investment).
Socially proactive companies are not a replacement for nonprofits. This came as slow learning to me.  I used to think, Ah-hah! If businesses can make a profit and positively impact society then there's no need for nonprofits. I realize now how untrue that is.  There are many issues, sectors and populations that can't currently (and may never) support for-profit solutions.
The business case for sustainability is stronger than it was two and a half years ago. Not only are many resources (and disposal of their by-products) more expensive, consumers and employees expect businesses to be good citizens at a minimum and societal caretakers more often.
Particularly in a business setting, what's measured is valued. Social business isn't a moral perk, it's a strategic approach to sustainable profit. It can make you feel great, but that's only one of sustainability's outcomes, which all need to be measured and then communicated and improved upon.
Transparent authenticity counts most. Yes, transparency and authenticity may be hackneyed words now, but man are they critical (BP is a smashing example of a company that was not honestly committed to sustainability but marketed itself as one that was. It also didn't act transparently in the wake of the oil spill, hedging facts and shirking full responsibility).  If your company is truly pushing sustainability, there'll be inevitable failures as you test and try new ideas. We all know the merits of failure, so no Churchill advice on learning from it here; just remember: whether your hiccup is public or private, be open and honest about it.
We're just getting started. It's been fascinating for me to see the surge in recognition, expectation and practice of socially responsible business. We have more data from consumers and businesses that reinforces the efficacy of sustainability as a business practice and business as part of the social solution.  We have new certifications and structures to support socially innovative businesses, like B Corp and L3C, and a growing pool of businesses are looking for ways to serve basic needs of four billion people at the base of the pyramid.
Know a person or business I should meet or be aware of in D.C.?  Drop me an email! olivia[at]causecapitalism[dot]com.