Holiday season is starting to equal a hyper-selection of cause marketing programs meant to draw in shoppers and make their purchases count twice through portion of the price donations, matching gifts or buy-one-give-one promotions. Terrific. Done right, cause marketing campaigns are virtuous and smart business. But I wonder lately if every Joe's personalized version dilutes the results.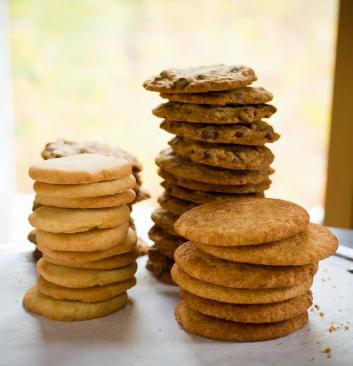 Yesterday I came across a smart partnership between the nonprofit Cookies for Kids' Cancer and the producer of Glad storage products. Cookies for Kids' Cancer funds pediatric cancer research by raising money from bake sales organized and supplied by local volunteers. In its first year, founder Gretchen Witt and 249 volunteers baked and sold 96,000 cookies, raising more than $400,o0o.
To encourage volunteers to host these bake sales, Glad is giving out free bake sale starter kits (hosting tips, recipes and Glad products) at GladToGive.com and is matching up to $100,000 of funds raised from sales of butter cookies and snickerdoodles.
Today, I read about Organic Valley's campaign, which presents an over-pasturized cause element. Consumers who enter the holiday contest receive $10 in baking product coupons and three chances to win a $2,500 donation for their local food pantry. My first thought was not much; it's a weak campaign and didn't hold my attention. Organic Valley should have looked for a nonprofit partner that encourages baking, which then incites consumers to buy more, bake more, raise money and feel good. A missed opportunity, but the real opportunity comes from integrating these two campaigns. In support of Cookies for Kids' Cancer, consumers would receive Organic Valley coupons and recipes, as well as hosting tips and product samples from Glad. Organic Valley covers your eggs, milk, butter, flours and sugars and Glad helps with the storage, transport and display. By working together, these companies would have rounded out the bake sale 'supply chain' and benefited from combined branding, media and marketing efforts, leading to more bake sales and more funds for pediatric cancer research.
Is the popularity of cause marketing programs (which I see as mostly positive) dumbing down the benefit? Have cause marketing campaigns taken the path of summertime lemonade stands, cropping up at whim without attention to long-term value? I hope not. I hope it's merely an isolated incident of a poor campaign compared to a sweet one.
Photo credit Carl Tremblay