Likely you are reading this to A) learn how you can start or fortify strategic social initiatives; B) hire someone who can; or c) looking to be this hire.  You'll be better equipped to draft a job description or scan the job boards once you understand the CSR/sustainability job market and what makes a company or a candidate desirable.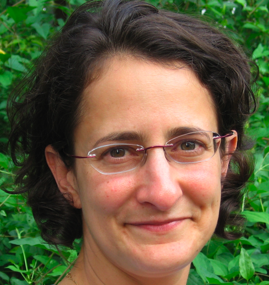 I invited Ellen Weinreb, CEO and president of Weinreb Group, to give her take on the sector and share some trade secrets. She has worked in CSR and sustainability for more than a dozen years helping multinationals including Levi Strauss, L.L. Bean and Nike launch and staff CSR programs.
In our 30 minute conversation Ellen delivers on-point and insightful answers. I've extracted some points below–but not all the gems.

To download instead, right-click and save.
How has the sector evolved in the last dozen years? What does it look like now?
In the past decade or so the buzzword has shifted from 'CSR' to 'Sustainability.'  Before, the focus was on human rights (sweatshops, child labor, fair wages) in the apparel and consumer products industries. Since then, there's been a strong shift to more environmental issues in all industries.
While CSR used to be reserved for multinational corporations, more small- and mid-sized companies are getting involved now.
Most recently, the small- and mid-sized companies that are hiring sustainability professionals are sustainability-focused boutique consulting firms rather than goods-producing businesses.
CSR departments have been hit harder by the economic downturn. Like other departments, they are asked to do more with fewer resources. Unlike their traditional publicity, marketing or HR counterparts, they still need to defend their existence (by Jake at dresshead). This speaks to the view held by some that CSR/sustainability is an optional company perk rather than an integral business strategy.
CSR jobs peaked in 2007 at 146 (listed on Business for Social Responsibility) and have shrunk with the economy in the subsequent two years.
CSR jobs break down into four main areas with the following distribution in the past two years:

54% of open positions are in a corporation
25% are compliance related
11% in consulting
10% in association jobs–organizations that support companies involved in sustainability

It's an employer's market now, allowing companies to recruit high-level talent for less.
What experience makes the best CSR hire?
The two principal functions of a high-level CSR position are setting up management information systems to gather and evaluate data and building support for the CSR program at all levels throughout the company.
MBA's are important (but not a requirement) for CSR positions. They speak to the 'corporate' in CSR.
Most importantly, candidates need corporate experience (an MBA is not a substitute).
Ellen advises MBA graduates without prior corporate experience to take a job in the corporate sector before looking for a position in CSR/sustainability.
Another way to transition into the corporate sector is through internships, which are highly valuable for gaining applicable skills and making related contacts. [I had begun to think they were overrated but Ellen sees them as excellent transition and building tools.]
How to write a resume that could land you a job at Patagonia

(Patagonia receives more than 900 applications for every open position!)
Keep your resume to 1-2 pages. Include a summary at the top.
The resume needs to show that you at least meet the minimum requirements of the job–don't save this for the cover letter.
The cover letter should share three reasons why you want this job and what it will do for you professionally.
Write the cover letter in the body of the email and attach your resume in Word.
Send your resume in Word format, not PDF (the latter opens more slowly and makes it more difficult for hiring staff to share information).
Resources
What other questions do you have? What has your experience been like working in or preparing to work in CSR/sustainability?