Click the player to listen to our conversation. Prefer MP3?
Audio clip: Adobe Flash Player (version 9 or above) is required to play this audio clip. Download the latest version here. You also need to have JavaScript enabled in your browser.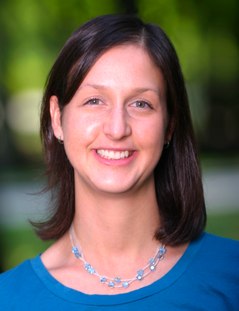 With a deep background in sustainability and corporate accountability, Beth Holzman brings an appreciation for impact evaluation and stakeholder involvement to Timberland as the company's CSR Strategy and Reporting Manager.  I invited Beth to Cause Capitalism to talk about how Timberland engages its diversified stakeholders, why the company moved to quarterly sustainability reports, what the strategy is behind its microsite Earthkeeper and whether businesses are focusing too heavily on the consumer-facing side of CSR.
Notes on Timberland (read more on Timberland's CSR strategy)
Timberland has a historical commitment to social and environmental sustainability, reflected in the company's initiatives, some of which are listed below.  Timberland's corporate responsibility programs are focused around four pillars–energy, product, workplace and service.
Timberland began its partnership with City Year more than two decades ago in 1989 and has donated more than $10 million to help City Year expand its service programs to 13 cities nationwide.
In 1997 through its Path of Service Program Timberland began offering employees 40 hours of paid-time off to volunteer annually.
The Timberland "Nutrition Label," aimed at communicating the environmental impact of the product to consumers was introduced in 2006 and viewed as one of the first efforts at educating and engaging consumers in a products' sustainability.
CEO Jeff Swartz holds live quarterly CSR Stakeholder calls. You can download a recording of each call here.

This year, Timberland is on track to meeting an aggressive 50% emissions reduction target over a 2006 baseline.
Like this interview? You can thank Beth on Twitter like this and follow her at @CSR_Beth and Timberland CEO Jeff Swartz (who returns tweets!) at @Timberland_Jeff.