Within the world of social enterprise, there's a subsect of organizations that help incubate and scale social ventures.  These entities, from veterans Ashoka and Echoing Green to young buck Unreasonable Institute, play varying roles of investor, connector, teacher and trend-chronicler of a rising-star sector.
To look beyond the magazine gloss and speculation and get a macro perspective on social enterprise in the United States, I spoke with Lara Galinsky, Echoing Green's senior vice president.  Lara joined the organization seven years ago after directing program development for Do Something.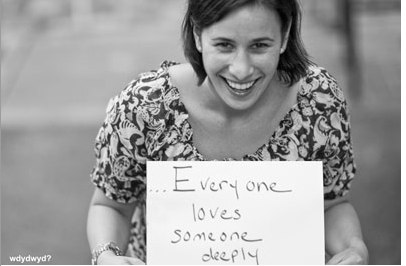 Lara spoke about a visible shift in the backgrounds, ages and experiences of social entrepreneurs and a pop in hybrid business models. These figures are taken from a recent survey of 300 Echoing Green semi-finalists from the past four years.
Social entrepreneurs are getting younger. In 2009 70% of Echoing Green's semifinalist pool was under 35 years of age.
Increasingly, more social entrepreneurs are coming from business, and less from the nonprofit sector. From 2008 to 2010, there was a 13% increase in semifinalists who had worked in the for-profit sector or had been self-employed (49% of the pool). During this same period, semifinalists coming from the nonprofit sector decreased by 15%.


..


Lara points to several possible reasons. Business is moving beyond CSR to double and triple bottom-line ventures, B Corps and purpose-driven businesses like TOMS Shoes. The millennial generation's expectation that businesses contribute to social change is accelerating this shift.
More entrepreneurs are structuring their ventures as hybrids. In 2010, 37% of Echoing Green's semifinalists structured their venture as a hybrid organization, while 8% used a pure for-profit model. In the past three years, semifinalists launching nonprofit organizations has dropped by nearly 20%.….


..


Many of the hybrid models operate as nonprofit organizations with earned-income activities that help fund their work. More Echoing Green ventures are also attracting venture capital, rather than just philanthropic funding.
The uptick in social enterprise is global. In recent years, Echoing Green has received a greater number of proposals from American and international entrepreneurs with global ventures. In general, this seems to reflect a shift in looking for broader, systemic solutions rather than localized community solutions. Although Echoing Green still supports community-based ventures, it's seeing more national, multinational and global programs, says Lara.


..


Last year, Echoing Green received 1,100 applications for 16 fellowship spots. So I asked Lara how she developed her Spidey sense to identify the entrepreneurs with the greatest potential. Echoing Green selects its fellows from the intersection of three circles, which represent evaluation criteria:
Entrepreneurial skills and demonstrated leadership. Is the individual a serial entrepreneur? Has she started something before, even if it's been on a small-scale?
Is the idea new and intelligent? Lara looks for a "fierce relationship between the person and his or her idea. It's more than passion. The idea's shaped from the many pieces of his or her life experience." Often, they aren't looking around to start something, but they have an idea that they have to implement to feel fully in their life.
Is the organization new and can it attract capital? Does the person have the capacity to build a new institution?
Unconsciously, Lara balanced our discussion of trends and business models with philosophy at the end of our conversation. "Whatever you focus on will grow. This environment is all about positivity because it's about solutions."  To me, this reflects social enterprise's innate balance between heart and mind.
About Echoing Green
Through a two-year fellowship program, Echoing Green identifies individuals with ideas for social change and gives them seed money and support to launch new organizations in education, youth development, health care, housing, human and civil rights, environmental conservation, the arts and economic development. Since 1987, the nonprofit has invested $27 million to help more than 450 social entrepreneurs in 40 countries.  Teach for American and City Year are two organizations launched through Echoing Green's fellowship program.
You can follow Echoing Green on Twitter at @EchoingGreen.