What does a nonprofit board of directors have to do with your company's social mission?  If you think  Not much, then your company is missing out on an effective tactic to boost your social mission. Your company can matter more.
Encouraging your employees (management or executive level) to join nonprofits boards facilitates leadership development, supports high-level teamwork among employees, draws your company closer to the community, allows employees to lead an organization from the macro level and is personally rewarding. It's also a brilliant complement to philanthropic giving and employee volunteer programs.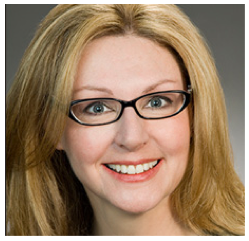 Alice Korngold has been matching corporate executives with nonprofit boards to help companies develop their social missions for nearly two decades. I invited her to Cause Capitalism to walk us through this seldom-thought-of component of a social mission.  Click the player below to listen to the interview or right-click and save for the MP3.

The ideal is when your CEO ensures that senior leadership collaborate to create and shepherd the company's social responsibility programs for the greatest benefit to the company, its employees, and the community.  CEOs of companies with successful models are engaged in identifying the core programs that align with their company's mission and brand, allocating resources and measuring results.
By combining service on nonprofit boards with philanthropic giving, employee volunteerism (informal or formal) and an employee matching gifts program, your company goes beyond giving dollars or building a playground. It lives its social mission by encouraging its employees to invest their time and skills in community nonprofits. Add to this, a matching employee contribution program and corporation donations directed to these nonprofits and you've created a program that benefits your community, rewards and educates your employees and reinforces your social mission.
It's critical to measure the impact of your social programs to be able to talk about them and to understand what's working and what's not. If social responsiblity programs aren't measured, they're not seen as a serious part of the business and won't stick.  The three areas of measurement are: tracking volunteer hours/employees and contributions; satisfaction surveys (are the programs rewarding to employees? Are they attractive to potential job candidates?); and the impact of the programs in the community.
About Alice Korngold: Alice is the President & CEO of Korngold Consulting and writes the weekly blog "Leading Companies for Good" on FastCompany.com.  You should connect with her on Twitter at @AliceKorngold.
Here's a link to the article I mention in the interview, "What is the legal responsibility of corporate directors when it comes to sustainability?"