Michael Van Patten used to give out his entire allowance when he lived in Ecuador during high school.  This went against common practice to ignore people with their hands and pretend they weren't there.  The poverty he saw stuck with him for years but didn't affect the way he made a living, until recently.
Click the player to listen to my conversation with Mike or right-click and save for the MP3.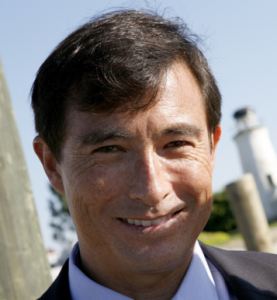 After two decades working in capital markets on Wall Street, Mike began thinking about how he could apply his background to social capital markets. "I wanted people to consider valuing social and environmental characteristics as much as they do the financial aspects of their investments, while also giving them market-rate returns."   The product of his financial experience, exposure to poverty and desire for people to invest with a broader set of goals is Mission Markets.  
Mission Markets is the first U.S. electronic platforms geared toward social and environmental companies and investors, as well as people buying and selling environmental credits (carbon, water or fishery licenses).  It's divided into two platforms.  The Capital Marketplace is for accredited investors, social enterprises seeking capital, foundations offering PRIs and third-party service providers.  The second platform, Mission Markets Earth, is "an environmental markets trading board," to support market based mechanisms for environmental conservation.
"Mission-related investments aren't anonymous. They're about engagement with companies, organizations and people."  Mike sees Mission Markets as an information delivery system that supports localized and collaborative interaction and encourages investors and companies to talk to each other and develop strategic relationships with nonprofit organizations.  "The transaction part [of the platform] is incidental. It's only 25-30% of what we offer."
For-profit social and environmental companies looking for funding can apply online by filling out a profile and taking B Corporation's survey, which is Mission Markets' current metric for assessing sustainability.
The Capital Marketplace will launch later this month and Mission Markets Earth will launch in mid-June. Mike demoed the site for me and it's an incredible resource for individuals and companies interested in impact investing.
About Mike Van Patten
Mike is CEO and founder of Mission Markets, Inc.  He has more than 20 years experience in capital markets, including serving as a vice president at Bear Stearns and co-founding NYPPEX.  He's also an avid outdoorsman and has completed more than 50 triathlons.