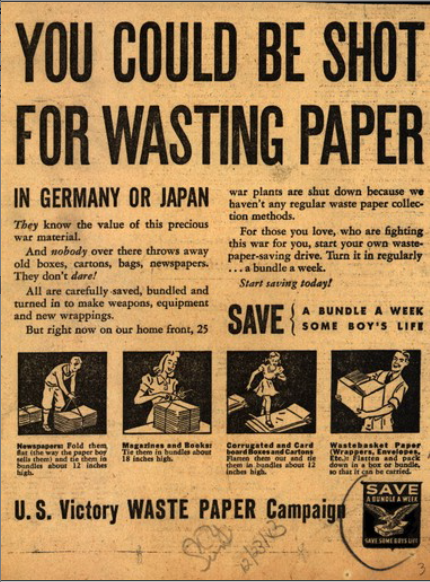 Yes, corporate social responsibility (CSR ) has existed in some forms for decades, but many companies are attempting it for the first time or taking on more audacious programs. As they venture, they sometimes fail, but if they share their mistakes with others, they help others avoid similar pitfalls and, studies indicate, gain consumer confidence. Printer manufacture Ricoh experienced a disappointing–and public–failure with its tree-planting program in Tanzania.
BusinessGreen Journalist Tom Young was invited along, likely with the expectation that he would chronicle Ricoh's blossoming CSR efforts.  In reality the trees (thoughtfully planted near schools to provide students shade and fruit) were under-watered or stolen. The lack of water in the area and value of the unsecured fruit trees uprooted Ricoh's efforts. Young objectively lays out Ricoh's other CSR stumbles (a tree planted for every 100,000 copies printed, which encouraged excessive paper use) in his article, which is very much worth a read.
What can we learn from Ricoh's CSR gaffs?

The company followed 'best practices' by engaging existing on-the-ground nonprofit partners to help guide and execute its programs. It's a prudent approach, but one that can quickly deteriorate into a game of "Telephone" or drop-the-money-and-run if there's inadequate understanding of the supply chain–in this case the two nonprofits that were helping to executive Ricoh's CSR initiatives.  Ricoh would have benefited from an earlier audit of its program and from an experienced sustainability voice in the company. (I'd venture that it was not a sustainability expert who dreamed up Ricoh's carbon reduction program that promised consumers a tree planted for every 100,000 printed pages.)
Here's what Ricoh did exceedingly right: The company shared its mistakes (via Young's reporting) with its consumers, shareholders and other companies trying out first-time or new social and environmental initiatives. Openness, or transparency, has always been important to a company's credibility and image and it's even more so now as social and environmental metrics join profits and losses.
Transparency is a key indicator of a socially responsible company–more important than philanthropy or NGO partnerships.
–2008 survey by Edelman.
45% of survey respondents agreed that communicating both positive and negative performance ranked among the three most important activities for a socially responsible company to engage in.
–Edelman
When asked the question: Which of the following non-financial elements contribute to your assessment to a company's values? 93% of respondents said "transparent disclosure and strong governance," second only to "execution of company strategy."
–MORI/Hill & Knowlton's 2006 global survey of financial analysts, "Return on Reputation"
What people want when they talk about transparency in business is clear indication that a company is being open, candid, committed to dialogue and willing and able to identify internal problems. (Tapscott and Ticoll, The Naked Corporation) This means sharing the not-good with the good, and taking heart that the not-good will lead you to new ideas and inverse accolades and prevent other companies from making similar mistakes.