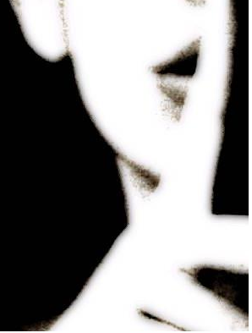 Consider becoming certified as a B Corporation. If you're looking for mission-aligned capital for an existing business, B Corp status will help, and if you're looking for traditional investing, it won't hurt. B Corporation certification signals to investors, consumers and employees that you are use business to solve social and environmental problems.
For companies looking for mission-based capital, it also carries four distinct benefits and potential for higher valuations.
Flags your entrenched commitment to sustainability.
Social investors want to invest in companies that achieve high social or environmental impact and that can maintain their impact despite future financing, sale or IPO. The legal and performance standards for a B Corp serve to safeguard a company's social mission during growth, transformation or sale.
Enforces accountability and transparency.
Investors will ask about your experience, commitment and aptitude before they hand over funds. B Corp certification indicates you've already been vetted by a third-party and have made specific legal and ethical commitments for your business.
Puts you in the center of a closed investing community.
Being part of the B Corp community is like the secret knock that gets in front of attentive investors. Nearly 30 financial service companies are registered B Corps (TBL Capital, Mindful Investors, Good Capital, Agora Partnerships, IGNIA Partners, Partnership Capital Growth, City Light Capital and Mission Markets are some. Do I have your attention?).  As of last year, six B Corps have been funded by a fellow B Corp investor and more have been awarded financing from commercial lenders like New Resource and e3 Banks.
Gets you a step ahead.
Investors' Circle, the angel investor network for triple bottom line businesses, requires companies to submit to the B Impact Rating System. Benchmark Asset Managers, e3 Bank, Good Capital, RSF Social Finance, TBL Capital and Mission Markets also use the impact rating system as part of their due diligence to vet potential investments. Last April the Obama Administration announced its support of B Lab's Global Impact Investing Rating System ("GIIRS"), built from the B Lab's company rating system, to facilitate capital to social enterprises.  A B Corp certification not only signals your commitment to social impact and opens the door to potential investors, it can also expedite a lengthy vetting and funding process.
The B Impact Rating System is free and available to any company, whether or not it wants to become a B Corp. The rating system is also an effective way to benchmark, track and improve your company's social and environmental performance and gauge its impact on stakeholders. The tool is updated every two years; version three is on the way. Funding is only one benefit of becoming a B Corp (branding, transparency, product and service discounts and tax benefits are a few others).
It's been interesting to watch B Labs develop in mission, scope and impact. I first wrote about the organization in March 2008 and had the the chance to interview cofounder Jay Coen Gilbert a year ago. During our interview I confessed my initial skepticism that B Corporation was just another certification with lukewarm meaning that cost companies money and confused consumers. Having seen the impact of the organization's diligence and talked with many entrepreneurs about how they benefit as a B Corp, I'm now an informed advocate with a blog and sometimes an audience.  But what's your take?