Interested in getting funding for your social venture? Think about these three areas: 1) building a solid business (yes, it must be able to sustain itself financially), 2) identifying the right investors and 3) preparing yourself.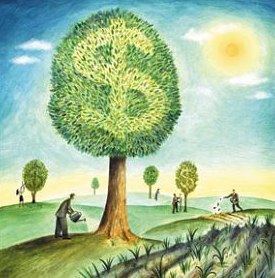 I write this blog to help you build strong businesses and I've identified 25 potential investment sources for you here and here. This post, inspired by tactics other social entrepreneurs have used to get funding, is to help you prepare.
Know when to start
Both Veer Gidwaney and Teju Ravilochan (Unreasonable Institute) made a point to begin talking with investors in the early stages of building their companies when they didn't need (and hadn't even decided if they wanted) venture capital. Knowing that your pitch won't be followed by a solicitation puts you in a position of confidence. You're able to lead with passion and openness rather than trying to color your idea desirable for a could-be investor.


.

Opt for the cold call alternative
Starting early also allows you to develop relationships with the person inside the investor, to present yourself as an entrepreneur–not just an investment, to ask investors' advice and to understand their investment criteria.


.


Okay, makes sense, but how do you meet these hard-to-meets? Teju went to conferences and events that drew investors. The best investors follow entrepreneurs so if there's a HUB (work space for social entrepreneurs) in your community, consider joining. Surrounding yourself with other entrepreneurs will also give you the opportunity to learn what their funding (or alternative to funding) experience was like.


.

Adopt the right mindset
The startup accelerator TechStars, which received more than 600 applications for 10 spots in its programlast year, lists "ego" as the most significant entrepreneurial red flag. A key trait of a successful entrepreneur is someone who can learn from anyone.


.

Know your options
Understand the demands, benefits and detractors of various stages and types of capital. When David Murphy joined Better World Books as CEO he wanted the company to mature on its own before teaming up with an outside investor. So he ran a bare-bones business using an SBA loan to grow the company and then partnered with Good Capital, which provides expansion funding, to support the company's next stage of growth.
Do you have another practice that's worked for you or a story you can share of something that didn't? I'd love to hear from you by email (olivia(at)causecapitalism.com) or in the comments below.