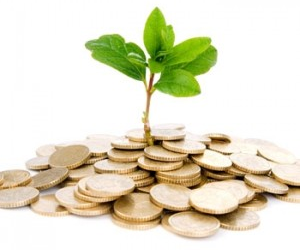 Building a business is hard. Getting the funding you might need is tough.  But, as you know, when your business satisfies a social or environmental need, your options for funding are even scarcer.  One of the things I hear a lot from social entrepreneurs is the tough time they have finding people willing to fund them.  Traditional investors see the social component of their business as a discount on return on investment. If there's a financial cost (short-or long-term) of the business' social component, it's viewed as a lousy investment choice.  For-profit social enterprises are also excluded from foundation and donation-based funding sources.
There's a small pool of social venture firms that evaluate a business on its social and environmental performance as well as its financial success. Who are these firms, what types of social enterprises are they looking to support and how can you connect with them? I spoke with Kevin Jones, co-founder of Good Capital and the SoCap Conference to bring you answers to these questions.  You can listen to the interview here.  This post was prompted by an email I got this morning from a women looking for funding options for her social enterprise (by Jake at dresshead).  Below are some progressive new firms funding amazing work and seeing great returns.
Based on suggestions from you, I've written about 10 more social venture capital firms.
If you or your firm invests in high-impact social enterprises and should be listed here, send me an email, olivia[at]causecapitalism.com, or post it in the comments.