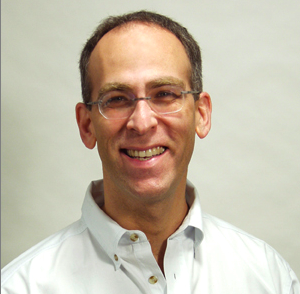 Does it seem counter-intuitive that cause marketing programs are continuing to prosper in a pinched  economy? I talked with David Hessekiel, president and founder of Cause Marketing Forum, about why  cause-related marketing campaigns have a current advantage, best practices for starting a cause marketing program and how to protect your company from accusations of 'cause-washing.' 
About Cause Marketing Forum
Cause Marketing Forum, Inc. was founded in 2002 to help companies and nonprofits do well by doing  good. The company helps businesses and non-profit executives succeed together through online resources such as case studies, statistics and interviews, a teleconference series and an annual conference.

Why, despite belt-tightening by companies and consumers, is cause marketing is holding up better than some other forms of marketing?
There's increasing evidence that cause marketing, in all its many forms, is an effective marketing strategy. Its efficacy has been proven time and again. Particularly now, there's an strong desire among many people to do something to help their fellow man or the planet.
There's a danger with other forms of marketing and communications, like sports and entertainment marketing, that they will be perceived as frivolous.
The shift in cause marketing reflects a shift in society's concern for basic needs like housing and food. More companies are partnering with basic-need charities, which focus on hunger and shelter.
What are some best practices for launching a cause marketing program?
Doing good doesn't assuage you from being smart. Don't expect a leg up, just because your company is doing something worthy. A successful cause marketing campaign requires all of the other rigorous effort that you would put into creating any other marketing program. You need to be smart, dedicated entrepreneur to make these programs work.
Know your goal. Determine exactly what you want to achieve (employee attraction and retention, customer acquisition, business to business relationships) and then see if there's cause related strategy that you can use to effectively achieve your objective. Lastly, measure how successful the program was so that you can course-correct and improve future results.
Clear communication. Your target audience has a very limited amount of attention give to anything. If the link between your product, cause and action is complex, you will loose your customer–just as you would with any other blurred marketing message.
Pick your partner well. Find a partner with complementary assets, be they events, communication vehicles or intellectual property. Collaborating with a harmonizing
company or non-profit enables you to better leverage your combined resources to create the program.
BONUS: Iconography. Think Pink Ribbon, Red Dress, Yellow Wristband.
How can companies avoid accusation of cause-washing?
Be clear in explaining what it is your company is doing. If you are making contributions, make it very clear what is triggering those contributions and what, if any, are the limits on those contributions.
Have a clear understanding of who your partners are (both corporate and nonprofit). Be comfortable with the history and practices of the company or charity you're working with; if your program is scrutinized, as such programs usually are, you can clearly explain why you elected to work with your partner within the context of the marketing program.
If you're looking for more best practices, case studies or contacts in the sector, check out www.causemarketingforum.com.  Executives from Burt's Bees and Timberland, among others, will talk about how they built their world-class programs at CMF's next conference, May 27-29 in Chicago.