On a wall in Honest Tea's office is a Chinese proverb that cautions Those who say it cannot be done should not interrupt the people doing it. It's a prescient warning given the story I'm about to tell, but the lesson I want to highlight is that when you invest in sustainability as an image rather than a mission, you're going to be disappointed.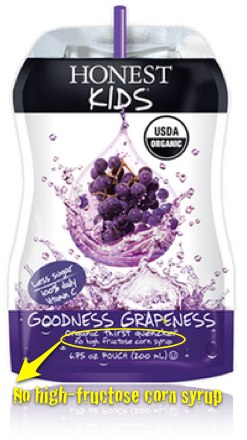 Honest Tea was created 12 years ago as refreshing, non-sugary alternative to soda and syrupy fruit juices and teas. The teas are all certified USDA organic, eight varieties are fair trade certified and the bottles are made from fully recyclable plastic. In 2008, Coca-Cola's Venturing and Emergy Brands group bought a minority stake, for $43 million, in the company.  Coke's purchase was influenced by consumer demand for healthier drinks.  The trouble started several months later when Coke noticed that the Honest Kids' products prominently stated "no high-fructose corn syrup."
Coke felt this reflected negatively on the majority of its products, which contained ample corn syrup, and pressured Honest Tea to change or remove the phrase. But Honest Tea co-founder Seth Goldman felt that the lack of corn syrup, as well as the tea's organic ingredients, was central to the product. Coke's suggestions (Honest Tea retains ultimate control over its products) went against the tea maker's principle to provide consumers with products that are not highly processed.  The linguistic debate continues today (you can read more here).
Coke, and others like Unilver, Clorox and Danone, has acquired or bought shares in smaller sustainability brands as an entry point into the sustainable market segment. From an initital marketing perspective it makes sense. But that's the problem. Sustainability is not marketing. And while you can market sustainability, you can't fake sustainability that you don't really believe in or stand for.
Coke hung a metaphorical banner proclaiming its social responsibility in front of a belching factory.  But as soon as the clouds parted and the leeching factory loomed up behind, Coke's values and priorities were revealed, and they didn't have much to do with honest-tea.