Will philanthropy be displaced by business?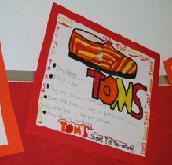 Marc Benioff, of Salesforce.com and Compassionate Capitalism, wrote a great piece on how to bridge the disconnect between corporate profits and cause.  He argues that socially responsibly initiatives are created in isolation from the corporate mission.
An 'integrated corporation' creates value in its local community or global network as well as for its shareholders. Benioff offered up several ways in which a company becomes integrated, i.e. financial earnings in confluence with social good.
Two of these models stand out to me because they provide a direct and immediate link to the community being served and minimize additional overhead.
Returning a percentage of profits to the global communities served
Encouraging employees to dedicate a percentage of their (work) time toward community service
TOMS Shoes accomplishes this first model with products rather than profits. For every pair of shoes purchased, TOMS donates a pair to a child in need. How this translates is more than 60,000 pairs of shoes to children in Argentina and South Africa and a black ledger for TOMS.
I touched on Timberland's sponsored employee volunteerism in Timberland Attaches "Nutritional Label." Since the program began in 1992, it's resulted in more than 200,000 hours of community service in 30 states and 18 countries. Ben & Jerry's has employee community-action teams, while Hasbro Toys is dedicating 1 percent of corporate time to local service projects. Albeit this is not a gross number, but it's a conscious beginning.
Increasingly, companies are realizing that volunteerism is way to practice social responsibility in real time, in addition to acting as a vehicle for building employee goodwill and retention.