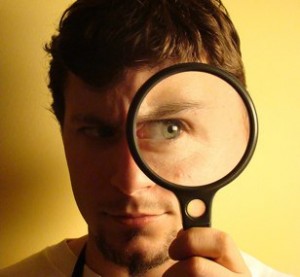 Here are some of the areas that compel me (in some cases because my understanding is terribly weak–I'm talking to you, Measurement) that I will focus on this year:
Measurement
Impact (the object of measurement) is the reason I write this blog. Although I grasp the framework of measurement and evaluation, I want to better understand how to predetermine, capture and evaluate social impact.


.

Technology in emerging markets
Mobile technology in itself can change (or produce) education, health, entrepreneurship, financial access and governance.  When I attended the Mobile Health Summit in D.C. several months ago I was struck by the myriad applications for mobile technology and the intersections between sectors (Changamka in Kenya allows and incents pregnant women to make monthly micro-deposits to a health account to cover labor and post-natal care, ultimately improving the health of mothers and newborns and teaching the process and benefit of saving). .
.
Companies that make consumers better (drive positive consumer behavior)
Last week Ikea stopped selling incandescent light bulbs. Consumers will either switch to energy-efficient bulbs or buy their bulbs somewhere else. And Ikea is okay with that. .
.
Hybrid business models
Is there a set of principles that can be applied (or strategies that can be avoided) to create a sustainable hybrid business? What's the long-term financial viability and social impact of hybrid companies, and does it vary if they are public or private? .
.
Learning from you
I shared some of the areas I care about. What about you? What information and resources do you need to build a better company with stronger impact? I'm setting up my

interview schedule

now for the next couple of months. Who do you want to hear from?  What industries or companies do you want insight into?
Photo credit: Andercismo