Click the player to listen to our conversation or right-click and save for the MP3.
Audio clip: Adobe Flash Player (version 9 or above) is required to play this audio clip. Download the latest version here. You also need to have JavaScript enabled in your browser.
Rachael Chong thought it was inevitable that someone would create a platform that matched professionals to skills-based volunteer opportunities.  As an investment banker, she realized there were better better ways for her to contribute than hammering nails or stuffing envelopes. But after six months of searching, she says couldn't find an opportunity to volunteer her financial skills. It wasn't until several years later, the need still unmet, that Rachael began to think about designing the solution herself.
By this point, she had mobilized a network of skills-based volunteers to aid in the launch of microfinance organization BRAC USA and begun her masters of public policy. She wrote a business plan for Catchafire during her last year in graduate school and won the social enterprise track of the Duke Start-up Challenge.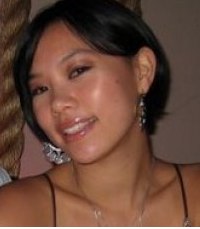 Rachael describes Catchafire–named for the Wailers' major-label debut album–as an eHarmony for nonprofits and skilled volunteers. Nonprofits pay a registration fee and Catchafire helps them create a project template with a timeline, steps and required skills. Catchafire's project menu allows nonprofits to easily identify and select projects that address common nonprofit needs. Each project template in this project menu has a description of the project, the deliverable, step-by-step project components, average time required, nonprofit requirements, volunteer requirements and the average cost of the project if the nonprofit had to pay for it at market rates.
Volunteers search projects by skill (social media, logo design, event planning, etc.) and time expectations (20-40 hours over 1-2 months with 5 meetings, for example) and can see the value of their contribution (a brand identify project saves a nonprofit $3,000-$5,000).  All projects have three criteria: they require less than 50 hours of volunteer time, entail one deliverable and are individual-based.
Although Catchafire's model is easy to grasp, its execution takes some finesse. In our conversation, I asked Rachael how she enrolled her first nonprofit clients, how she recruits and retains volunteers, how she funded the company (lots of business competitions) and her advice for assembling a strong advisory board.
Catchafire launched its pilot program in New York City from August-December 2009, bringing together 10 nonprofits and 100 professionals. Nearly 20 projects were completed with 500 hours volunteered, saving nonprofits an estimated $75,000 in services.  Since then Catchafire released its alpha site and has made over 70 matches, recently kicking off 50 new projects at its skills-based volunteer event hosted at the same time as the National Conference on Volunteer and Service. Look for Catchafire's Beta launch this Fall in New York City. Catchafire has plans to scale nationally soon after.
Like this interview?  You can thank Rachael on Twitter like this and follow her at @catchafire.