You have your board.  Now what?
I wrote before about when and how to assemble your advisory board.  If you already have an advisory board though, what can you realistically expect from the people who comprise it and how do you best leverage their skills and commitment?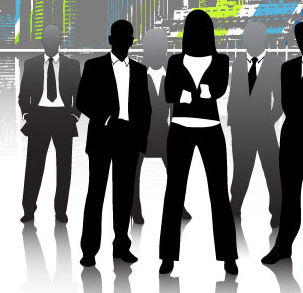 The first part–what you can realistically expect from your advisors–should be agreed on before they commit. I spoke with one enterprenenur who realized in hindsight the criticality of setting up specific expectations. Focused on the visible, tangible parts of her company, she didn't think about how to use the advisors she'd spent time recruiting. Lay out as specifically as you can what you need or expect from each advisor:  Can they commit X amount of hours every month or quarter? What are they willing to do (introductions they can make, projects they can spearhead)? What aren't they willing to do due to potential conflicts of interest or time limitations?  Ask about even the small details like the time of day or day of the week they prefer to be called.
Once your advisors are on board and ready to be of service, communicate regularly with them, follow through on your stated commitments, hold them to what they've committed and express appreciation for their time and effort.
Every month Veer Gidwaney, founder of Energy Inside, emails a "stark, straight-up update without hyperbole." He copies his team on all updates and brings attention to individuals' work and accomplishments.  Including the employees on the updates connects the advisors to employees and gives them a closer view into the company.
Deron Triff, co-founder of Changents, suggests monthly calls with advisors during a company's first year.  More regular contact means that you can spend your time together soliciting guidance instead of just giving updates.  It can be helpful to send a written update before every call or meeting and focus the call or meeting on current decisions rather than recaps.
In Their Words
I personally struggle with asking for help.  It's been a problem for me since I was young.  So, when I started GiveForward, I put together a small advisory board of people who I thought would look good on paper, but I never used them.  I figured they were too busy and didn't have time for a new business in a strange space between for-profit and non-profit.  Now that we're more experienced, we have a list of advisors that we call upon for very specific questions.  We found them through networking with other start-ups in Chicago and talking about our services as much as possible.  It's amazing how many people are out there willing to help you if you know what help you need. —Desiree Vargas, co-founder and President, GiveForward