Click the player to listen to our conversation. Prefer MP3? Right-click and download.
Audio clip: Adobe Flash Player (version 9 or above) is required to play this audio clip. Download the latest version here. You also need to have JavaScript enabled in your browser.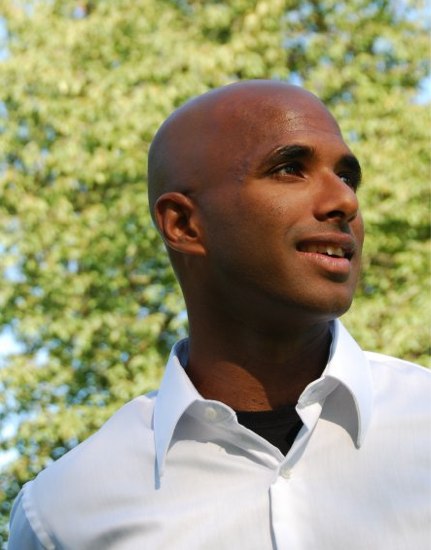 After he left Amazon ("one of the hardest, scariest and best decisions" he's made in his life) Kushal Chakrabarti knew he would start a company.  He'd done well at Amazon, helping to improve its product recommendation engine, and felt he could either build a business that made a lot of money or create an organization that helped a lot of people. It was a decision, but likely not a serious dilemma for Kushal who's motto is create meaning or die trying.
Kushal fixed on education and on a challenge that's resulted from successfully giving more children access to education: what to do after secondary school.  He explains that there's an entire generation of kids who've finished high school and want professional training or a college education. In most developing countries, loans for college or vocational school simply don't exist.
So with co-founder Brett Witt, Kushal created Vittana, a nonprofit social enterprise that brings student loans to developing countries through person-to-person micro-lending.  He compares it to setting up a "mini Sally Maes" in the five countries in which Vittana now operates–Nicaragua, Peru, Paraguay, Vietnam and Mongolia. Lenders contribute $25 on average, which is bundled with 8-10 donations to fund a loan. The average loan amount is $655.11, which the student repays in about a year.  Vittana works with local microfinance institutions to vet the students and distribute and manage the loans. Since its September 2007 launch, the organization has facilitated nearly $300,000 in loans and has a 95% success and repayment rate.
Vittana graduates earn 200-300% of their previous income–about $18 per day versus $6 per day.  Kushal sees Vittana as helping to "make good on these students' previous 18 years of education."
Vittana launched with seed funding and collects operational donations from lenders equivalent to a 10-15% margin. In our conversation Kushal talks cracks an industry code and talks about the importance of showing funders that you're doing a lot with few resources and making continual progress.
Here's a link to the videos of Haward, a Vittana graduate who learned his law degree in Nicaragua, that Kushal and I talk about.
If you like this interview you should thank Kushal on Twitter like this, or follow him at @kushalc.