My usual sentiment is that an imperfect effort is better than none (as applies to cause marketing and CSR), but a recent press release about Joseph Abboud's campaign to benefit victims of the Haiti quake was too much for even my accepting-self to bear.
Joseph Abboud, maker of formal menswear, is partnering with Nordstrom (and of negligible note, with Nordstrom Off the Rack and Nordstrom.com) to "donate a portion of the proceeds generated from the sale of all Joseph Abboud suiting purchased at any of Nordstrom's 181 stores nationwide to Doctors Without Borders" for an entire week, seven days in all.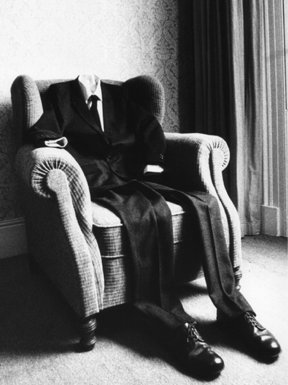 Amidst any large crisis or tragedy there are scalawags who take advantage. This one just happens to come in a suit and tie. As I began with, I don't demand perfection (or even strictly noble intentions) in cause marketing and CSR programs. I have a tolerance for trying and for the donations or awareness that can still be raised through tepid campaigns. So perhaps it was what I see as an exploitive piggybacking on a public tide of goodwill, or the stark dichotomy of upscale suits sold in gilded Nordstrom dressing rooms, that provoked the following dissection and finger-wagging.
The first three mistakes of the campaign evidence its…dinkiness: the campaign communicated insufficient information (which often means that the percentage-of-sale donation is meager), was too short and too contained. I list my recommendations for J.A.'s next campaign because I believe in second chances.
How much money, Joe? No where does Joseph Abboud say down what portion of the "proceeds generated from suit sales" will be donated to Doctors Without Borders. C'mon, this is "A" in the ABCs of cause marketing.


What they should have done:

As Elaine Cohen explains, defining an initative or goal invokes creativity within the company, growth and progress. Not only did J.A. miss out on these benefits, but they clearly ignored the rules of transparency and specificity with customers.
A mere 7 days. The campaign runs from Sunday, January 24 through Saturday, January 30. I understand that disaster relief is a hot topic now (and will probably be temporal, unfortunately), but campaigns of this duration (particularly if they are not run through social media) are pretty ineffectual. A press release, one or two newspaper ads this week and perhaps a notice on Nordstrom.com. By the time this act of charity is communicated and people find an evening or Saturday to go to the mall, it's over.


What they should do next time:

Extend the time limit, partner with another men's retailer to add more qualifying items and a larger audience, use social media and cross-promote with other retailers to champion it (lunch and coffee shops in big city financial districts should get peppered with flyers and coupons for the sale).
Keeping Sales in Check. Joseph Abboud suits are sold at the company's chain of retail stores, JosephAbboud.com, Amazon, Zappos, Overstock and JC Penney, in addition to Nordstrom. Limiting the campaign to one retailer (and failing to have your own stores and website participate) looks disingenuous. If J.A. wanted to make an impact, they would run the campaign in the own stores and make an impression on their customers as well as a financial impact.


What they should do next time:

Extend the campaign brand-wide, independent of retailer. The donation amount should be put up by J.A.
We're pleased to announce. The second-to-absolute sign of a poor cause marketing campaign is initiative about a campaign with no legs or heart. (The absolute sign is announcing a victory when there was no impact.)


What they should do next time:

Skip the press release.
An ill-fitting contrast.  The gap between high-end menswear and the extreme distress in Haiti is uncomfortable. Most of us would feel guilty spending a couple of thousand dollars on a suit (despite the portion that will find its way to Doctors Without Borders, of course) when it's associated with the current tragedy. This doesn't mean that luxury brands shouldn't reach out and offer help, but it's better done in the form of a donation rather than a percentage-of-sale marketing campaign.


What they should do next time:

Donate independent of consumer actions or sales and/or organize a clothing or shoe drive for victims.
Now that I got that off my chest, do you think Doctors Without Borders should have pressed Joseph Abboud for more? Is it ever a non-profit's job to demand more, or should non-profits focus exclusively on delivering services?
Photo credit: Iaian Sinclair