Nearly every day I excitedly read another report or article citing the benefits–many of them financial–of corporate social responsibility and socially driven business.  I smile and compile and try to digest these percents and survey populations and geographic-specific findings. IBM and OgilvyEarth harvest invaluable information* that shapes thought and work for many of us.  Putting aside reports for the next several paragraphs, I'd like to share a simple anecdote that illustrates the power of connecting cause with business.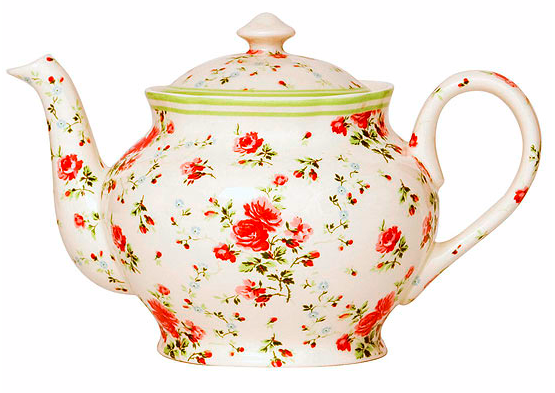 Clam Lorenz, co-founder of MissionFish, the nonprofit that administers ebay Giving Works, relayed this story at the Online Giving Marketplaces Conference. I heard it via Stanford's Social Innovation Conversations.
ebay brought together a group of sellers to solicit feedback and promote sharing. One seller (I'll call her Lucy) complained that she was selling 30% fewer teapots than her competitor, despite comparable pricing and ratings.  The only noticeable differentiator was that her competitor donated 10% of all sales to a nonprofit in which she was personally involved.  It was posited that her act of donating and commitment to a specific nonprofit provided a competitive advantage: buyers were drawn to the option that allowed them to do good just through the act of their purchase.  So Lucy chose a nonprofit to support through donating 10% of sales and increased her sales by 30%–leveling Lucy with her competitor.
While neither teapot seller's 10% donation is particularly generous or creative, it's a clear allure for customers.  Associating your business with social or environmental responsibility (even the dullest form of it) creates stickiness with customers, is an asset to nonprofits and a (30%) boon for these teapot sellers.
*As referenced, IBM and OgilvyEarth's latest findings:
IBM's recent study finds 66% of 224 business leaders surveyed are actively focusing on CSR as a way to increase revenue and reduce costs.
OgilvyEarth surveyed 2,100 British consumers and found that:
40% of consumers are more concerned with environmental and social issues now than they were pre-recession; and
29% of consumers pay more attention to a product's environmental and social credentials now than they did 12 months ago.
Photo credit House To Home