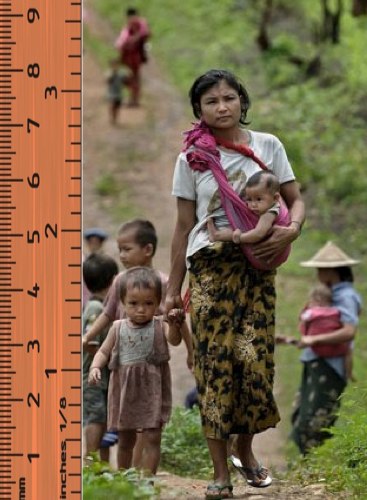 What gets measured gets valued (as well as improved upon).  Tracking and evaluating the social return on investment (SROI) is today's Plastics. It's the future of sustainability–nay–the future of business. Period.
While stakeholder demand for sustainability and the impact of companies' actions grows, evaluation methodologies and criteria still resemble the Wild West.  There's no standard metric and there are dueling points of view on how to capture the impact of a social action. So with the disclaimer that it's tricky to capture the total impact of your efforts, you'd be a lousy businessperson if you didn't try.
Why measure social impact and outcomes:
It improves your program management and makes your program planning and management more effective;
You have a clearer grasp of the impact of your work (is the impact greater or less than you judged it to be?);
You can communication of the total value of your work to internal (employees) and external (consumers, investors, suppliers, community) stakeholders; and
More attention is paid to the social, environmental and economic value that your business creates.
As you set your sustainability goals and strategy, think about inputs, outputs, outcomes and impacts. I took this process and these definitions from a New Economics report on measuring social impact. It's a helpful framework to think about measurement and outcome when you are creating, and later managing and evaluating, your sustainability initiatives.
Inputs: resources invested in your activity

Outputs: direct and tangible products from the activity, i.e., people trained, trees planted, products sold
Outcomes: changes to people resulting from the activity, i.e., a new job, increased income, improved nutrition
Impact = outcomes less an estimate of what would have happened anyway
Tools to measure SROI:
These are just some of the of tools that aim to capture sustainability impacts. The Foundation Center has a terrific list of additional methodologies and and tools that help companies gauge specific specific outcomes like social return on an investment in a microfinance institution or (KaBOOM's) the impact assessment of a project on local neighborhoods.