A new TV series is looking to match a social entrepreneur with  a "well known, self-made millionaire, entrepreneur, motivational speaker and philanthropist."  In addition to receiving business mentoring, you'll have the eyes of the American public on your new venture.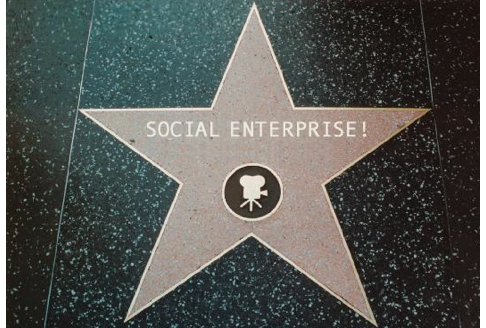 To submit your project or venture (it's unclear how developed a project they're looking for), email me, olivia[at]causecapitalism.com, and I'll connect you to the producers.  Please email and tweet.
I love the idea of social entrepreneurship going prime time.  Imagine millions of people championing the creation of a social enterprise. Imagine the residual influence as people begin to see business as a profitable way to solve a host of social problems.  Imagine the soft Hollywood lighting that makes it shine even more.
I've long thought social enterprise was sexy.  Clearly, Hollywood agrees.  And sure, it could be a pageant, but I'll take it.