This makeup does more than blend and shimmer. Peacekeeper Cause-Metics donates all distributable profits to organizations dedicated to improving the lives of women around the globe.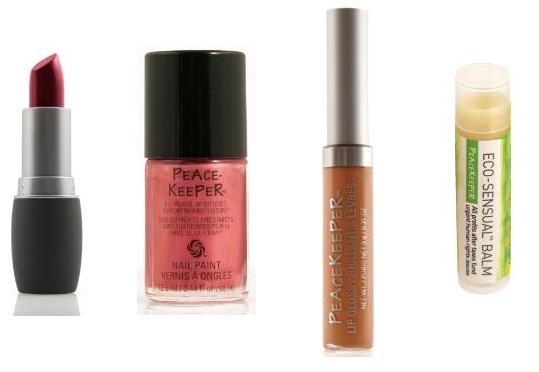 Profits from Peacekeeper products go directly to nonprofits advocating women's health and human rights issues, including rape and infanticide, the sex slavery trade, and domestic violence. Additionally, the company donates one-half percent of annual gross revenue to women's organizations and backs micro-credit loans to women. A company blog hosts related information, videos and discussions.
So what's the fiscal shakedown of Peacekeeper's charitable support since its 2002 launch? It's less than I would wish, but there is significance in the brand's use of capitalism to effect social change. Since Peacekeeper lipsticks, nail polishes and lip glosses came on the market, the company has donated more than $55,000 in cash and $30,000 in products to nonprofits focused on women.
The Cause-Metics line is all natural and free from animal testing. It's enough goodness to make one blush.