How did a travel company grow its revenue by 42 percent during the recent economic stall?
It attracted more customers (around $150 million worth) because it aligned its business model with sustainability.
"Sustainability is at the forefront of our business model because of customer demand," says Gap Adventures CEO, Bruce Poon Tip. A demand that Bruce seeded when he founded Gap Adventures 21 years ago. Beyond delivering authentic, sustainable travel experiences, Gap Adventures' mission is to stimulate local economies. Tours use small-scale lodging and support local transportation and businesses. "A true sustainability model is about engaging local communities and the traveler, and delivers on the needs of both," says Bruce.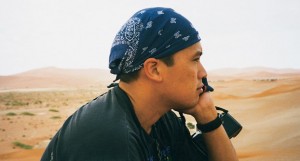 Offering authentic, local experiences at local prices both supports Gap Adventures' model and mission and positions it with new demographics. Instead of marketing to retirees looking for a port-to-port experience, the operator attracts younger travels at lower prices. A popular program is the company's "You Only Live Once" tours, priced at $1,000-$1,500 for 12-18 days of remote, un-pampered travel.
Cause capitalism isn't a trade-off. If you find yourself frequently faced with doing the right thing OR making a profit, make doing the right thing profitable by aligning it (i.e., your sustainability goals) with your business model and consumer base.
……………………………………………………………………………………………………………………………….
I'll be speaking with Bruce on a panel about brand integrated social responsibility at Sustainable Brands on June 9. If you like his model and have questions for Bruce, email me at olivia[at]causecapitalism[dot]com.
About Bruce Poon Tip
Bruce founded Gap Adventures in 1990 off of two credit cards. Since then, Gap Adventures has become a world leader in adventure travel, offering tours on seven continents to more than 100,000 travelers a year. He founded the Planeterra Foundation to make a positive difference in the lives of people around the world.