Rubber meets road and sponsorship backs action at Plus 3 Network, a recently launched California company that allows companies to sponsor your fitness workout for charity.  Whether you run, bike, skate, swim or walk for exercise–or transportation–you can begin turning your steps, pedal rotations and swimming strokes into a campaign for a cause you care about.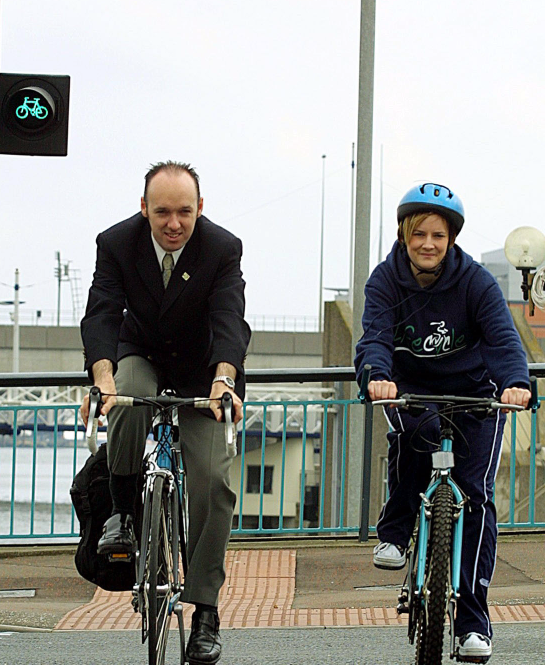 The service is free. Individuals register and choose a cause to support like the Environmental Defense Fund, Project Rwanda or the Breast Cancer Research Foundation.  Plus 3 then matches this cause with a corporate sponsor that makes a donation for each mile of exercise.  Sponsors donate $.003 to $.2 per mile. Athletes can manually log their distances or upload GPS data which includes course, pace and speed.  It's worth noting that GPS data earns you three times as many sponsorship rewards as manually logged data.  Plus 3's social network also offers a chance to connect with other local athletically-minded do-gooders.
Suddenly, a staid fitness routine has acquired new meaning.  Participants support their charitable passions while getting fit.  Plus 3 drives revenue through corporate membership, so to speak. Companies pay for the opportunity to align themselves with causes and consumers who care and who likely meet their demographic.
It's an interesting model that requires no more than a sign-up for athletes and non athletes (just about everybody walks) to pad the coffers of a great charity.
Increasingly more companies are looking to align themselves with consumers in a substantial and productive way. We're beginning to see companies emerge who help broker this connection. It will be a popular trend, moving from niche markets like Plus 3's to the nearly mainstream.