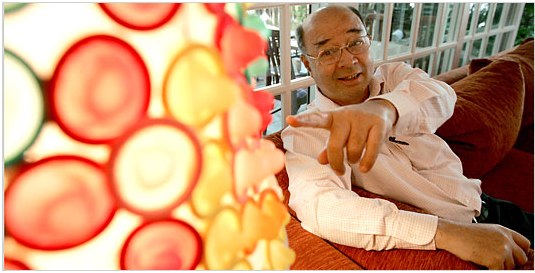 Mechai Viravaidya didn't start out as a social entrepreneur. He began as a businessman with a freshly granted MBA who realized his country's situation–Thailand–would never grow economically if its population explosion couldn't be tamed.  Mechai's understanding that economic development was ultimately tied to population control led him to create the Population Community Development Association (ironically, the PDA). His ability to combine economic and social goals in a shroud of humor gave it impact.
Since its founding in 1974, the PDA has helped Thailand achieve one of the fastest fertility declines in recent history.  Annual population growth dropped from 3.3% in 1974 to 0.8% in 2000 and the average number of children per family fell from nearly seven to fewer than two.
So how did he do it? Mechai brings a business perspective to the task; he's not a doctor or public health expert. He operates PDA as a hybrid social venture, financing its work through other social business ventures. And he's a brilliant marketer who took a risk more often seen with privately held companies than with government- or institutionally funded nonprofits. To destigmatize sex and planning family he held condom-blowing contests and Miss Condom beauty pageants and offered condoms in place of dinner mints at his Cabbages and Condom restaurant chain. The approach was so culturally powerful that the condom became known as a "mechai."
What can we learn from Dr. Condom?
Sometimes the biggest impact–economic and social–means forgoing the immediate problem and tackling its roots challenge;
Irreverence and humor can achieve a lot;
Systemic social challenges can be tackled with a hybrid approach and needn't rely entirely on government and institutional funding; and
There's a (hybrid) business model in large social challenges.
Note:
Mechai went on to work for the prevention of HIV/AIDS and other sexually transmitted diseases in fifty countries.
Photo credit: Pornchai Kittiwongsakul/AFP-Getty Images