Click the player to listen to our conversation or right-click and save to download.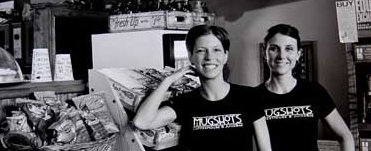 For Jill Fink, it started with a desire for a neighborhood cafe, the application of her personal values to business and a 10% commitment. Jill's story is lucky but not unusual. Her Philadelphia neighborhood lacked a coffee house and she saw a market need. After initially tabling the idea, she partnered with a friend, did her due diligence and opened Mugshots CoffeeHouse & Cafe across the street from the historical Eastern State Penitentiary. Today, she and Angie Vendetti are on the brink of opening their third sustainable coffee house in Philadelphia.
I invited Jill to Cause Capitalism to talk about how she scaled Mugshots' sustainability programs, and through these, grew the business. Today, Mugshots buys from local farmers, is 100% wind-energy supported, pays fair wages and partial healthcare premiums, offers an employee IRA program and sends its coffee grinds back to the soil that grows its vegetables. But it didn't begin this way.
It was a no-brainer for Jill to build a business that reflected her values of sustainability and equality. In addition to recycling and paying fair wages, she wanted to purchase 100% wind energy offsets to run the business (too robust an expense from the outset). Her partner Angie had a business background and evaluated choices solely on their financial merit. Initially, there was some contention between the two partners. While Angie focused on creating a business that was profitable, Jill focused on creating a business that reflected her values and that she hoped would be profitable. Both partners evenutally experienced a shift in their thinking. For Angie, this came when she saw the success of other sustainable businesses at a Social Venture Institute conference in Philadelphia. Jill came to realize that if they promised too much too soon, they could be environmentally sustainable, but they wouldn't be able to sustain the business.  Jill credits the baby steps they took in scaling up their sustainability efforts that allowed them to be profitable early on.  "Purchasing 10% of wind energy offsets was enough to demonstrate to customers that we had a commitment to sustainability," says Jill.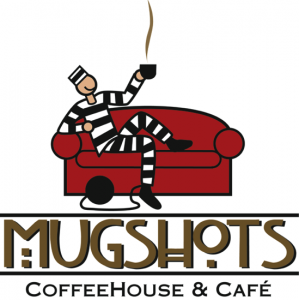 I asked Jill about the process that she and Angie use to add more socially responsible programs, like their recent IRA program for employees. About once a years, she and Angie would wish-list programs they wanted to incorporate and turn to the books to see what they can afford to do.  Jill admitted that it was hard for her to articulate their process of implementation. " Many of the things we do just seem obvious to me. Like, why wouldn't we do that?"  But she adds that you should know your industry (whether food service, manufacturing, technology, retail) and know how social responsibility fits into that industry. If you follow the chain of products to their source and look critically at their origin, you'll naturally come across opportunities to make more sustainable choices, such as using coffee grinds and juice pulp to fertilize the local farm where you purchase your vegetables, or saving on transportation costs by buying locally, supporting family farms in the process.
A social mission isn't confined to supplier, employee, investor or customer relations. It extends throughout a business' operations and voice. Mugshots walks a line to communicate its mission to its customers while not making them feel guilty for not buying organic or fair trade, for example. "We want our customers to feel comfortable, to be able to ask questions if they don't know something and are curious. We're careful not to embarrass them. We want to bring them on this journey with us. So we communicate our values through signs in the cafes and notes on the menu that explain the source or benefits of our products."
Jill credits the networks that Mugshots is affiliated with–Sustainable Business Network and B Corporation are two–with providing resources and information that sometimes serve as business shortcuts. Once Angie and Jill were ready to implement an IRA program, they turned to SBN to learn how other businesses had done it and replicated parts.
Jill feels Mugshots' greatest triumph is its growth. After four and a half years, the cafes still grow year over year. "To create this out of nothing, and to have it reflect what I believe is the triumph," says Jill.