"Why build a business with a social mission?"
For Renee Spears, the reason was because she wanted a great place to go to work everyday. She didn't conduct extensive market research and she didn't wait until she had an MBA. She just built what she liked. It worked and now she's helping other companies do the same. We can become so focused on creating cutting edge social initiatives that we temporarily forget that our passion and interest are the best drivers. The rest is important, but not if  we've lost sight of what gets us out of bed on the tough mornings.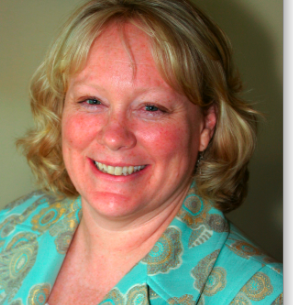 I invited Renee, founder of Rose City Mortgage Specialists, to Cause Capitalism to talk about how she built a social business (in the mortgage industry, no less) and what she did to win recognition as the #1 small business in Oregon and a top-ten mortgage broker in the West. What struck me most during our conversation was Renee's habit of fun.
Click the player below to listen or right-click and save for the MP3.
Key points
When she was creating Rose City Mortgage Specialists, Renee decided to systemically do the opposite of what the companies she had worked for for 15 years had done.
Her decision to donate $100 of the $595 processing fee for every loan that closed to a nonprofit came from her desire to be a role model for her two sons. It connected to her personal interests and commitments, not to a sense of community obligation or potential customer satisfaction. She treated these donations as a fixed cost. "Just like I would pay rent," says Renee.
Renee ticks off some of the benefits she's had from running a socially driven business: we've saved money from reduced employee turnover and from the increased productivity that comes from higher employee morale. I can hire the best employees, and more clients choose us because we support the businesses and nonprofits in their communities.
Renee received heavy criticism from peers and former colleagues (primarily male) who told her she'd never make it, that she needed to emphasize her low rates, not the interests of her employees. Today, many of them have gone out of business while Renee continues to grow her company and attract top candidates.A group of employees decided to form a Green Team. Each month they decide what project the company can undertake to make it more sustainable. Recently, they ran out of things to change in our office and have started to educate other companies.
Renee developed an interest in personal growth and turned it into a company activity.  Half of the monthly team meeting is devoted to a session on personal development. Each month, they focus on a different area, using The Best Year of Your Life as a guide. When an employee notices a change in their behavior "they email others to share what they've experienced. It keeps us so motivated," she says.
Renee talks more about company culture and how her employees relate to their work in our interview. What do you think? How much of a successful business depends of the passions of its leader and how much on conscientious strategic thinking and planning? Have you found a balance in your work? Personally, I'm still searching for mine.
Special thanks to Peter Korchnak for introducing me to Renee.