I used to consult with nonprofits as part of a firm. What I'm about to write comes from my observations doing this work.
We can do more good and do it more quickly with a for-profit model.
Nonprofits aren't bad, their model just has some flaws. A nonprofit has two tasks: to serve its cause or constituents and to raise money. A for-profit's only task is to satisfy its stakeholders. The by-product of doing this well is making money.
A nonprofit doesn't get to the 'good' fast enough. There's a lot of preparation to get started on fighting the cause or delivering services. Nonprofits paid our firm to tell them how and where to raise money. They paid us to do the research and write the proposals. But they weren't off the hook for time. They still needed to spend time with us on their programs, budgets and contacts. They still needed to woo grant-makers, find new ways to grab donors' attention and write follow-up reports. All this time took them away from their mission and the cause they were fighting.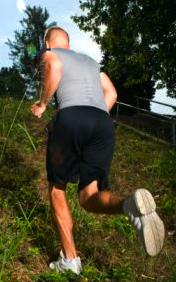 Think of a guy who decides to take up running. He spends the first weekend researching and shopping for running shoes. The second weekend buying running shorts, the third weekend mapping the perfect route. On the fourth weekend he goes (but only if it doesn't rain). That's how I see the nonprofit survival model.
Compare this to the guy who decides to take up running. He grabs the closest pair of shorts that he probably slept in, laces up the shoes he has lying around and walks out his front door. He'll move his legs like runners do and figure the rest out from there. That's how I see for-profit start-ups. Able to get to the mission quickly and willing to course correct along the way.
Which runner will be stronger, quicker and more knowledgeable about his activity in six weeks? I'm backing the guy who spends six weeks running instead of three.
I'm open to other ideas. Tell me what you think in the comments or email me, olivia[at]causecapitalism.com.