If your company consistently runs social responsibility programs, but  doesn't take the time or have the confidence in its programs to make sure I know about them, it's doing me and itself a disservice.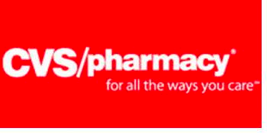 Like Walgreens or Rite Aid, CVS is a national pharmacy chain. There's no visible differentiation between it and its competitors. Maybe the aisles are cleaner and the coupons better, but maybe not.
I don't see a reason to choose CVS over another drugstore because CVS isn't giving me a reason—but it has one.  The company has strong social responsibility programs (health education and management, children, employee home ownership programs and the environment), but they exist only as tangential programs rather than being integrated into an overall social mission. This is the traditional, wilting approach of corporate social responsibility. By not integrating its programs into an overall social mission CVS is loosing out in four main ways:
Serving its causes. CVS has a lot of causes, from its new GreenBagTag program that gives store credit to customers each time they decline a plastic bag and contributes 5 cents to the World Wildlife Foundation for every  99-cent GreenBagTag purchased, to its support of ALS (to a tune of $15 million), to helping employees own homes, to providing disable kids with better learning opportunities.  When I don't know about these programs, I don't have an incentives to refuse the plastic bag or buy my prescriptions from CVS. Without my actions, CVS has less money to fund its programs and I could end up carrying my toiletries home from Rite Aid in a plastic bag that enters a landfill a week later.
Echo effect. When Seventh Generation started showing consumers the ingredients in its household cleaning products, SC Johnson followed suit. It's peer pressure of the best kind. More companies will develop worthwhile social programs when they see the value of other companies' programs.
Customer experience. It's not just about advertising the programs better, it's about conditioning me as a consumer to know that when I shop at CVS, I get the opportunity to help the environment, a child or my community. These actions make me feel good and make me value the experience of being a conscientious shopper who can contribute as well as consume.


..



Differentiation. CVS's website, along with those of its competitors lists products, coupons and sales. I'm both overwhelmed by thumbnail images and underwhelmed by the experience. By simplifying its website and even choosing to bucket products by the cause or program they support, CVS would differentiate itself. Visiting this type of website would give me a clear understanding of what CVS cares about.


….


If you think toiletries are too banal for a company to carve a niche, look at what Zappos did with mass online retail. Zappos didn't try to sexify it, they choose to give the customer an enjoyable experience by excelling at customer service. Whole Foods is a different experience than Safeway (even taking away all its natural and organic products). The visuals are more compelling, the cashiers and floor help are more personable and knowledgeable.  In the extremely competitive airline industry, Southwest Airlines has been successful in large part because of the golden rule it applies to its employees and customers: put other people first and take care of them.
CVS, don't loose me to my indifference with your brand or ignorance of your social programs. And don't just satisfy my shopping needs. Impress, compel and motivate me and I'll reward you by going out of my way to shop your stores, encouraging friends to do the same and using your actions as evidence of the business success that comes from having a social mission.
Readers: I don't have all the answers. I suggest what makes sense to me. What do you think? Where am I off track or oversimplifying things? I want to learn from you as much as I hope you learn from this site. Email me at olivia(at)causecapitalism.com or share it in the comments below.