Part of running a business with a social mission means you work with a set of stakeholders (customers, suppliers, employees, investors and community) versus with shareholders. We are used to evaluating our social mission in terms of the benefits it allays to a cause, consumers or revenue. Often, employee perks are mid-ranked priorities (at best) because they're not seen as helping a cause or generating revenue. But the clever thing about running a socially driven business is that it gives us opportunities to see that economics and goodwill align more than not.
The Story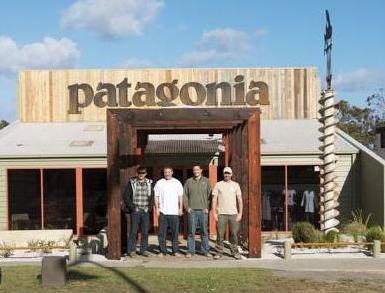 At the urging of his wife and partner, Malinda, Patagonia founder Yvon Chouinard decided to create an onsite child-care center because it would benefited the mothers and fathers who worked at Patagonia by making their lives simpler (no drop-offs & pick-ups) and allowing them to spend more time with their kids (lunch on campus). "Money crunchers," as Yvon calls Patagonia's accountantss balked at the expense, seeing it as a pure perk–no customer goodwill would be won and it was a clear expense with no signs of payback. For Malinda and Yvon, it was simply a part of providing for their employees (as a corporation might provide a company car or meal stipend).
So the child-care center was created and has been subsidized by the company for 25 years. However, "every time we make a decision because we think it's the right thing to do, it ends up making us more profit. There's an absolute, direct connection," says Yvon.
The Benefit
This decision was no different. Yvon explains that the childcare center "makes more profit for the company than anything because we have more than 70% women in high-level positions. Now we don't loose them when they have children. I can retain these great people." Patagonia has determined that it costs $50,000 to replace an employee in lost productivity, headhunter fees and training. "I've saved $50,000 many times over, " says Yvon. Patagonia also receives substantial tax benefits in addition to what the company saves on hiring and training.
The Take-away
I frequently use this story as an example of how leading with your conscience provides unanticipated benefits (financial and otherwise). In this post, I also want to highlight the importance of creating a social mission that involves and looks after employees. We can sometimes be so focused on finding the right cause and engaging our customers around it that we pass up the opportunity to grow the mission from the inside out. As you can please your employees by supporting a cause and empowering consumers, you can please your consumers (and number crunchers) by supporting your employees.