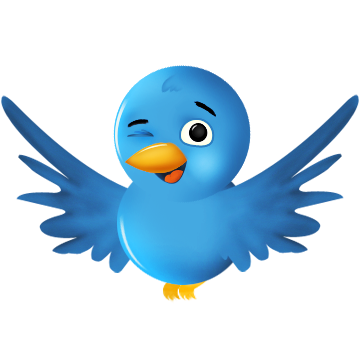 Today, it's a near death knell for companies to pass up Twitter, and cause capitalism companies hold an advantage in that their customers, by virtue of wanting to seem virtuous, will tweet about them.
I recently coached a masterful company on its social media presence. While the company makes headlines with its innovations in sustainability, it was unknowingly bypassing opportunities to engage customers, champion sustainability, gauge customer concerns and discover trending issues. We focused on Twitter because with structured and strategic attention, it's a very effective platform for talking with an ample pool of potential customers, advocates and teachers. Here are some cardinal guidelines I laid out for them and a couple of tools to broad your company's level of public engagement.
Listen
Be a part of the conversation. Get customer feedback, gauge potential customer concerns and trending issues, learn from other experts and hear what your competitors are saying.
Using TweetBeep or Twilert, set up search terms for your company's name (different versions of it), your name or the founder's name and terms specific to your product or service. TweetBeep or Twilert will send you emails whenever any of these terms are mentioned.
Every time someone on Twitter mentions one of your search terms (your company's name, founder's name), follow him.
If you're not getting enough hits on these terms, add more search terms around issues that are important to your company (e.g. why customers should choose recycled paper), competitors, top customers, or issues your customers care about, etc.
Set up similar alerts with Google Alerts to let you know when your company or your name is mentioned in articles or blogs and with Back Type, which alerts you know if you're mentioned in any comments.
Respond
Connect with your audience by responding to compliments, and address complaints before they escalate. By talking to your potential customer base, you develop a network of supporters who will advocate for you online and alert you to problems. You can also see what issues they continue to care about–hybrid vehicles are out and people are moving to fully electric, for example.
Thank people who tweet about your company or your name. Retweet their relevant tweets.
Promote (Ideas and Other People)
If you use Twitter to primarily promote your product or service, you'll loose followers like a lemmings over the edge, so share your point of view on something other than your brand. Tweet about the issues you care about as they to your company or cause.
Choose a couple of ideas that your brand stands for and talk about these (e.g. alternative energy sources, workplace democracy, fair wages).
Share and comment on articles you read about your interest issues; this establishes your credibility as a leader in this area.
Promote people who are making a difference in your industry or interest issue by searching by search term. Retweet their updates and links if you like them and follow those who you find interesting. Periodically, I search for 'CSR,' 'Socent,' 'Cause Marketing,' 'Conscious Capitalism,' etc. to connect with new people and ideas in this field.
Champion your customers–retail and business (e.g. "Our business customers are getting squeezed with waste disposal costs, here are some things we need to do…" OR "One of our clients, The We Give Company, is making a difference by donating all post-tax profits back into local nonprofits.").
Upload Your Contacts
Twitter can seem boring and vast if you're new. The best place to start is by following and tweeting with people you know. Twitter makes it easy to upload your email contacts. Depending on your company policy and the size of your company, you may want to have your colleagues upload their contacts as well (I find this works best for offices under 10 people).
Use a Desktop Client
Once you start using Twitter to have conversations with followers and friends, you'll probably want to 'upgrade' from the Twitter's web version (www.twitter.com) to software built for your desktop (which also allows you to group people, tweet from multiple profiles and receive alerts).  TweetDeck and Seesmic are the desktop clients du jour.
Follow These Cause Capitalism Virtuosos
Here are just some of the champions in the cause capitalism space that I've learned from: @KoAnn, @Causeaholic, @KooDooZ, @JoeWaters, @CarolCone, @SocialEarth, @Ashoka, @WillMarre, @ScottyHendo, @JLeslie, @KyNamDoan, @mrochte.
For me information, I recommend Mashable's guidebook on Twitter. What do you think people should know? Leave it in the comments below of @OKL on Twitter.