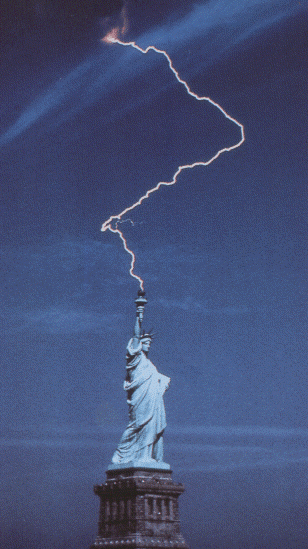 Recently, I had the opportunity to proselytize socially beneficial business models to a crowd of upstart entrepreneurs with varying levels of interest in social responsibility.
I spoke with upstart entrepreneurs about five ways they can incorporate cause into their business, regardless of its size. Although the methods range in their levels of commitment and implementation time, they all display action on the behalf of a cause.
BOGO: Buy-One-Give-One

With a BOGO business (a company that donates an exact item match for every item sold) cause is at the core of the business model. BOGO businesses have dual objectives, to support and enhance their causes and to turn a profit (the latter, the distinguishing factor from a nonprofit).  Exemplary BOGO businesses are Nicholas Negroponte's One Laptop Per Child, The BoGo Light by Sunnight Solar and TOMS Shoes.

WHAT TOMS GIVES: Millions of pairs of shoes to children in need in South America and Africa.
WHAT TOMS GETS: Recognition for pioneering the BOGO business model and a vocal following of die-hard fans.

Portion of Profits Donated

The most common way companies engage in social responsibility. A company will pledge and donate a portion of proceeds to the community it serves.  In 1983, long before cause marketing was the term du jour, American Express ran a campaign to fund restoration of the Statue of Liberty. For every dollar spent on an Am Ex card, the company donated 1 cent toward restoration.

WHAT THEY GAVE: $1.7 million toward Lady Liberty's overhaul.
WHAT THEY GOT: A 27% increase in card use and 47% growth in new card acquisitions.

Transparency and Call-to-Action

Transparency is primarily effective when a company pledges to support a cause and publicly charts its progress. The one-two punch is the follow-up call-to-action, which motivates the customer to act on behalf of the same cause. Timberland cares about environmental stewardship and has for some time. But many customers to whom this might matter, were unaware. Only with the introduction of something called the Timberland Nutritional Label, however, did Timberland weld its cause to the consumer.  The Timberland Nutritional Label is affixed to the boxes of all 3 million pairs of footwear sold annually. It shows the buyer where the footwear was made, the amount of energy that went into making it and the amount of renewable energy Timberland uses.

WHAT THEY GAVE: By calling itself out as a conscious company, Timberland held itself responsible in the public's eye.
WHAT THEY GOT: Sales grew 10% annually and stock prices doubled from 2006-2008.

Employee Volunteerism

Paid time-off for employees to volunteer, either on a company-sponsored or individually chosen project. Imagine the culture of a corporation that truly values giving back, to the extent that it will trade temporary profit for employee satisfaction and loyalty and a tested public image of its commitment.

WHAT THEY GAVE: One week of paid-time off and loss of productivity per employee.
WHAT THEY GOT: Increased brand awareness and enthusiasm and employee satisfaction that translated to growth in sales.

Employee Incentives

Inculcate your employees in your company's mission not through processes, call scripts and company retreats, but through participation, collaboration and incentives. Burt's Bees incentivizes employees and reinforces the company goal of environmental sustainability in several ways. Employees receive bonuses based in part on how well the company meets jointly established energy conservation goals, and plum parking spots are reserved for those that carpool or drive hybrids to work.

WHAT THEY GAVE: Nothing really. No additional bonuses were given nor were extra parking spots created.
WHAT THEY GOT: Employee buy-in, reduced energy costs, a strong culture of teamwork and conservation, brand authenticity as environmentally friendly.