Dear REI,
Your products are good, but you are missing a bit of edge. With you, I'm getting a durable jacket. With Patagonia, I'm getting a durable jacket and helping to save the planet. That's how Patagonia makes me feel about their products. Pretty powerful, right?
The thing is, you are doing good work too. I just read your stewardship report. Like Patagonia, you give of money away, involve your employees in the process, promote conservation and outdoor activity, and buy carbon-emissions offsets. In fact, I was surprised about many of the programs that you have which go unnoticed.
Here are 3 things you should be doing:
1. Put a face on it.
Patagonia is Yvon Chouinard, a radical, rough-handed adventurer who believes quality is king and that the planet isn't ours to piss on. Although consumer Jane probably doesn't know about Yvon, she still knows that Patagonia products are made, managed and sold by outdoor fanatics and conservationists who run ragged in the clothes they sell. This is the way Patagonia has shaped it. They've made their company stand for the planet in addition to quality.  Like Nike, Patagonia gives customers something to aspire to (athleticism, adventure, freedom).
Your website. It's more of a sales rack, than an experience. It's full of products instead of rocks, rivers, mountains and ideas.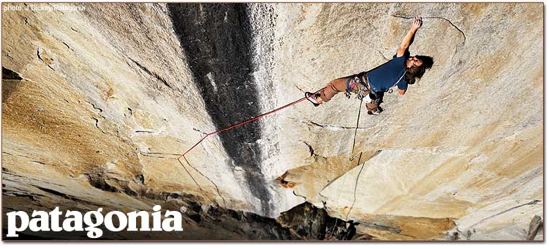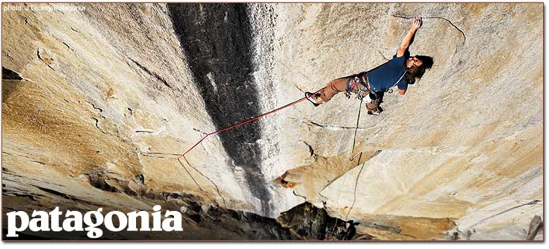 2. Stand for something.
Where's your stand? What's your mission? Accessible mid-range outdoors products? That's not enough.  It seems your mission isn't strong enough to guide your decisions, so any good intentions are thwarted by focus on the immediate bottom-line. Zappos.com is number one in customer service. It costs more to offer consumers free return shipping and to surprise them with overnight delivery at the time of each decision, but the mission guides these micro-decisions and builds a more successful company.
Try this out: You're a consumer cooperative and that's pretty cool. That means you already have a unique and interesting way to engage, please and communicate with customers. Build on it!
There's a lot of grumpiness about your dividend policy (the 10% back a member receives from what they buy every year). Give people three easy ways to redeem their dividends.
Open up your retail stores for members to hold events or workshops.
Organize member-only events.
Let customers know that whatever dividends they don't claim will go to an independent charity (voted on by members) and that you'll match the amount. Then, tell us the impact of these donated dividends because we really do care.
Create a clothing and equipment  in-store swap for members. This could dip into your sales or bring more people into your stores to buy. Either way, think of the community and loyalty you'll build. Donate whatever isn't claimed.
3. Take a risk.
Your commitments to reduced energy, paper and waste, sustainable fibers and energy efficient stores are dumbed down by qualifiers, excuses and apologies like "seek" and "strive" and "prefer." I give you credit for admitting your failures, but they seemed like half-baked attempts from the start. Any good intentions you have are thwarted by "higher fuel prices…insufficient sources for recycled paper…and environmental initiatives that don't make financial sense."
Patagonia didn't wait until there was an easy answer to convert all of its cotton from industrial to organic. They couldn't wait because they saw it as an ethical imperative. They hunted for suppliers and, finding too few, worked to support and develop new suppliers; they re-designed products and packaging; subsidized prices at first and braced themselves for lower sales. Yvon talks a lot about the hazards of the industrial cotton industry (by Thomas at dress head). He doesn't once mention that this environmental initiative "made financial sense." Patagonia increased the availability of organic cotton for other companies like Nike, The Gap and Levi. Heck, I'm sure you're also benefitting from the risks Patagonia took in 1996.
Okay, your turn. I'd love to know what you think, especially where you disagree with me.