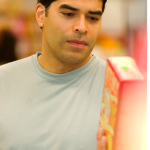 It turns out customers are paying a lot of attention to the tizzy of cause marketing campaigns surrounding them. In fact, they are underwhelmed with information.
Cone's 2010 Nonprofit Marketing Trend Tracker shows yet another reason to report on your campaign or program results–because customers care.  Astoundingly, not even half of consumers think companies and nonprofits share enough about their partnerships. In this case, however, 'more' doesn't just mean more. It means relaying only the information that's important to consumers as they evaluate your business, your selected cause and nonprofit partner and the campaign in front of them.
Fifty-eight percent of consumers are more aware of corporate/nonprofit partnerships today than in the past (from the Cone study cited above).  Give them what they want while you have their (limited) attention on your cause and product. Here's how.
61% take the time to learn the details of a corporate/nonprofit partnerships before deciding to support it.
Don't make the customer hunt. Explain what she needs to do to trigger what action from your company and how it will benefit what cause.Pampers 2008 campaign was 'gettable' in 2 seconds. When you buy a package of Pampers diapers, PG would make a donation of one child's vaccine to UNICEF.  The more specific your commitment is, the stronger the appeal. A commitment of 1 vaccine is stronger than a commitment of 10% of sales (how much is that?), and 10% of sales is stronger than "a portion of the proceeds."  Avoid qualifications. A good program is as clear as Pampers.  You've lost me if only my purchase of Tropicana Light from Safeway during March qualifies.
75% want to hear about the impact of your corporate/nonprofit partnership.
Whether you partner with a nonprofit on a cause marketing or awareness campaign, event or product, consumers want to know the outcome.  How much money was raised and who did it help? How many people were served? How were they specifically affected?  We're conditioned to want feedback. If I give you advice I want to know if it helped. When I write a blog post I want to know how much it's read. The desire for feedback means you've successfully involved the customer in the cause. They feel personally connected to it and are interested to know how what they stood behind made a difference in someone's life. As a company or nonprofit, this is the best part! You can stand up and say "Olivia, look how your decision to take this action helped this person."
48% think nonprofits and companies disclose enough information about their partnerships to consumers, donors or others interested in the relationship.
Which means more than half of the often-called jaded and harried consumer wants to know more about the problem my business is committed to solving and what opportunity I'm giving the customer to get involved.  Give more in the clarity and impact of your program, not in your marketing message. Consistent programs can lead to greater recognition, feelings of personal commitment and streamlined messages. Think about (Product) RED or Newman's Own. We know what they stand for without reading the fine print. Their consistent campaigns have familiarized us with their mission, although I think both brands could do a much stronger job of communicating the results of their campaigns and donations triggered by our product choices.
What do you think? Do you still pay attention to or evaluate cause campaigns? What most convinces you about a given campaign?