The last part of this post's title should be Provide Women with Access to Capital.  This is the success story of a social enterprise created from a market opportunity, which proved its mettle by serving artisans in developing countries and attracting American companies like Disney, Hallmark, Whole Foods, and ultimately eBay.  Last week World of Good sold its brand and assets to eBay and its wholesale division to GreaterGood/Charity USA.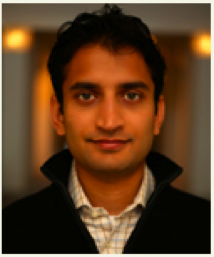 I spoke with World of Good co-founder Siddharth Sanghvi on how he and Priya Haji built a business that caught eBay's eye and turned responsible purchasing mainstream. Siddharth talks about how he and Priya built the company and gives suggestions for other social entrepreneurs. Our conversation is about 20 minutes. Click the player below to listen or right-click and save for the MP3.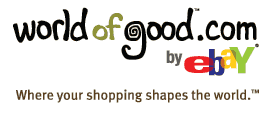 Siddharth and Priya met in business school and founded World of Good in 2004 from a combined $10,000 in savings.
For the past two years World of Good and eBay have partnered to create the world's largest multi-seller marketplace for responsible shopping, WorldofGood.com by eBay.  The social enterprise has connected more than 40,000 artisans from developing populations with eager buyers. Last year (2008-09) 74% of sellers on WorldofGood.com saw increased sales.
A thank you to Jill Primost of WorldofGood.com for reaching out and coordinating this conversation. I worked with Jill on the socially responsible giving campaign iGiveTwice.com and she's terrific.
World of Good fan? Keep up with Siddharth, Jill and the team on Twitter and tell them what you think, @WorldofGood_com.